Office of Advancement and Alumni Affairs
Mr. Roshan Bhandari, a Nepali Master student in the Environmental Engineering & Management, School of Environment, Resources and Development is the second recipient of the Rafiul Ahad and Frances Kasala Ahad Student Exchange Scholarship. The scholarship subsidizes half of his expenses during the exchange program to Lappeenranta-Lahti University of Technology (LUT), Finland from 7 January 2022 to 3 June 2022.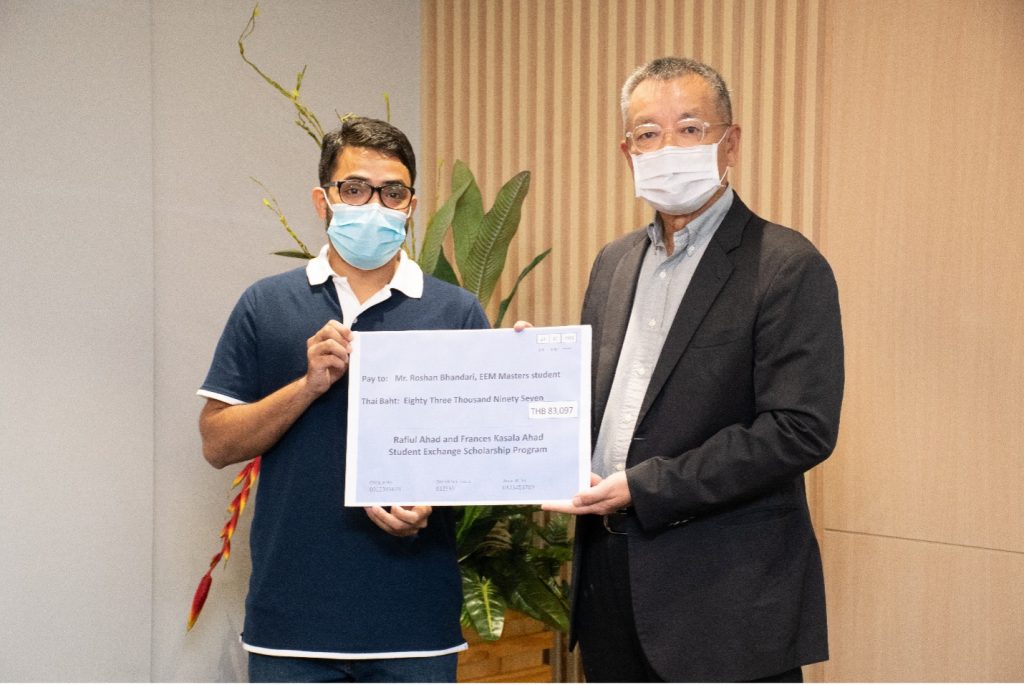 This scholarship would enable AIT Masters students to have the opportunity to broaden their International exposure through a one-semester academic exchange to globally recognized universities that AIT has agreement.
We are grateful to our senior alumni, Rafiul Ahad and Frances Kasala Ahad for their support to the AIT Student Exchange Scholarship Program.